Moove Media is passionate about ensuring the success of your campaign.
Moving Billboards That Can Get Your Ad Across the City
You can't change the channel on it. You can't ignore it. You can't turn it off. Bus transit advertising can reach passengers, drivers and pedestrians, whether they are listening to a podcast or are stuck in traffic. Moove Media offers a number of bus advertising options that offers the most flexible campaigns in the market today.
Range Of Formats That Suit A Variety Of Campaigns
The advertising company offers a range of formats, depending on the bus you want your ad to be displayed on. This includes smaller ads for the backs of seats and ceiling panels to ensure bus passengers, pedestrians and drivers can spot the ad.
Moove Media offers two options:
High Impact Ads – Maximize your ad's impact over a larger (moving) display area by getting it installed on a Double Decker, Superbus, Skyrider, Maxiside, Superside or a Blockbuster.
High Frequency Ads – Increase your campaign's reach by targeting pedestrians, passengers and motorists on main roads and metro areas with ads on Citysides and Citybacks.
Why Moove Media
Launch ads from bus depots across Australia.
Get your ads printed fast and deployed over all of Moove Media's coverage areas.
A fleet of buses that is 1200 strong!
Your choice of campaign format, length, start date and location.
Stand out from the competition with ads that cannot be missed.
Get custom ads across specified regions as per your market.
Get tailored ads without blowing your budget.
Coverage Areas
Moove Media offers transit advertising services across:
Sydney
Melbourne
Newcastle
Canberra
Get in touch with adStartr for detailed information concerning coverage in specific regions across the country.
Special Promotions
Currently, Moove Media is offering two special promotions for customers across Australia:
The DOUBLE DECKER Option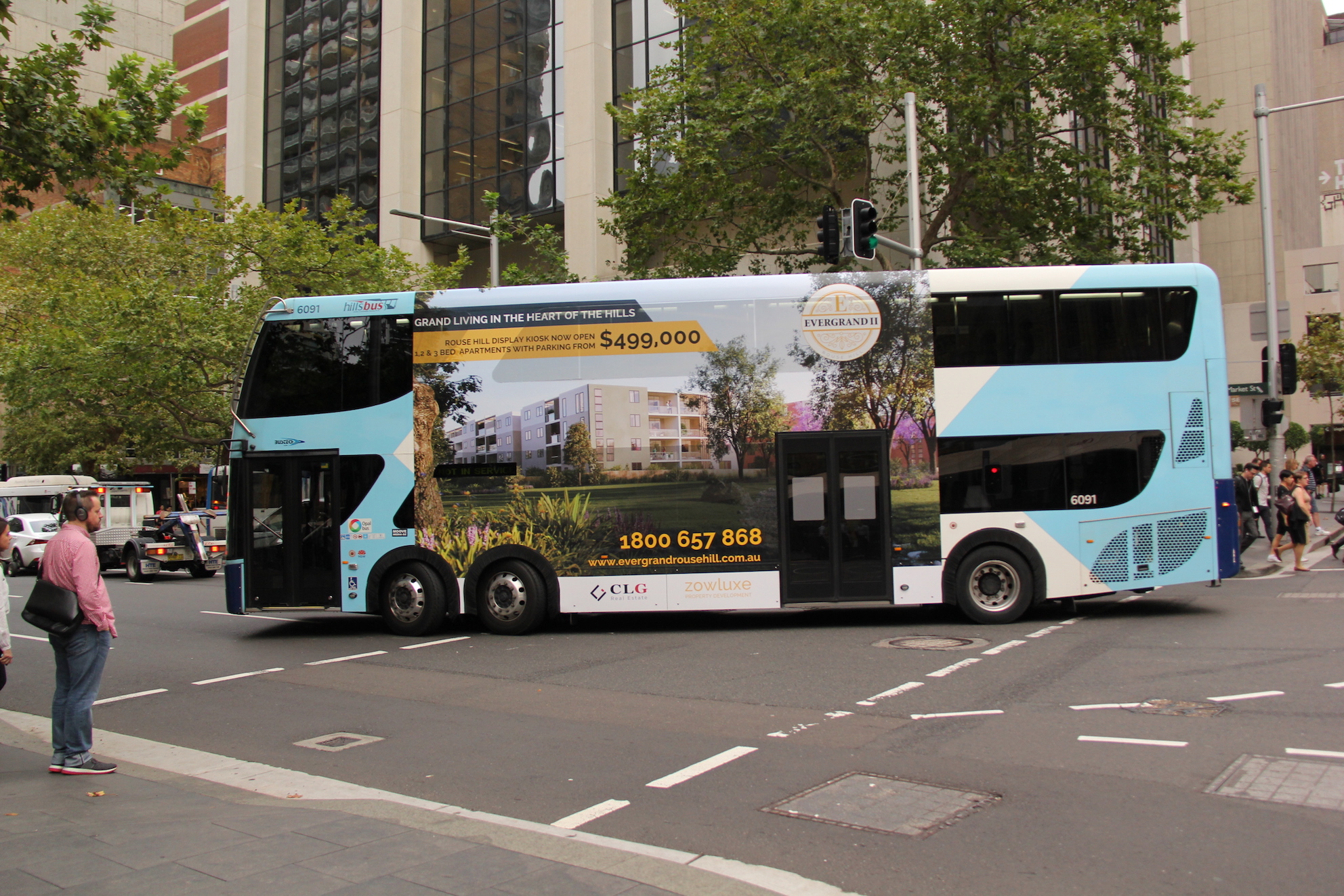 Duration – 12 weeks + Discounted to $15K From $23,168
Production – Included
Installation - Included
Format – Double Decker
No. of Panels – 1 Bus, both sides
Sydney Depot Options – Terrey Hills. Foundry Road
The CITYSIDE Option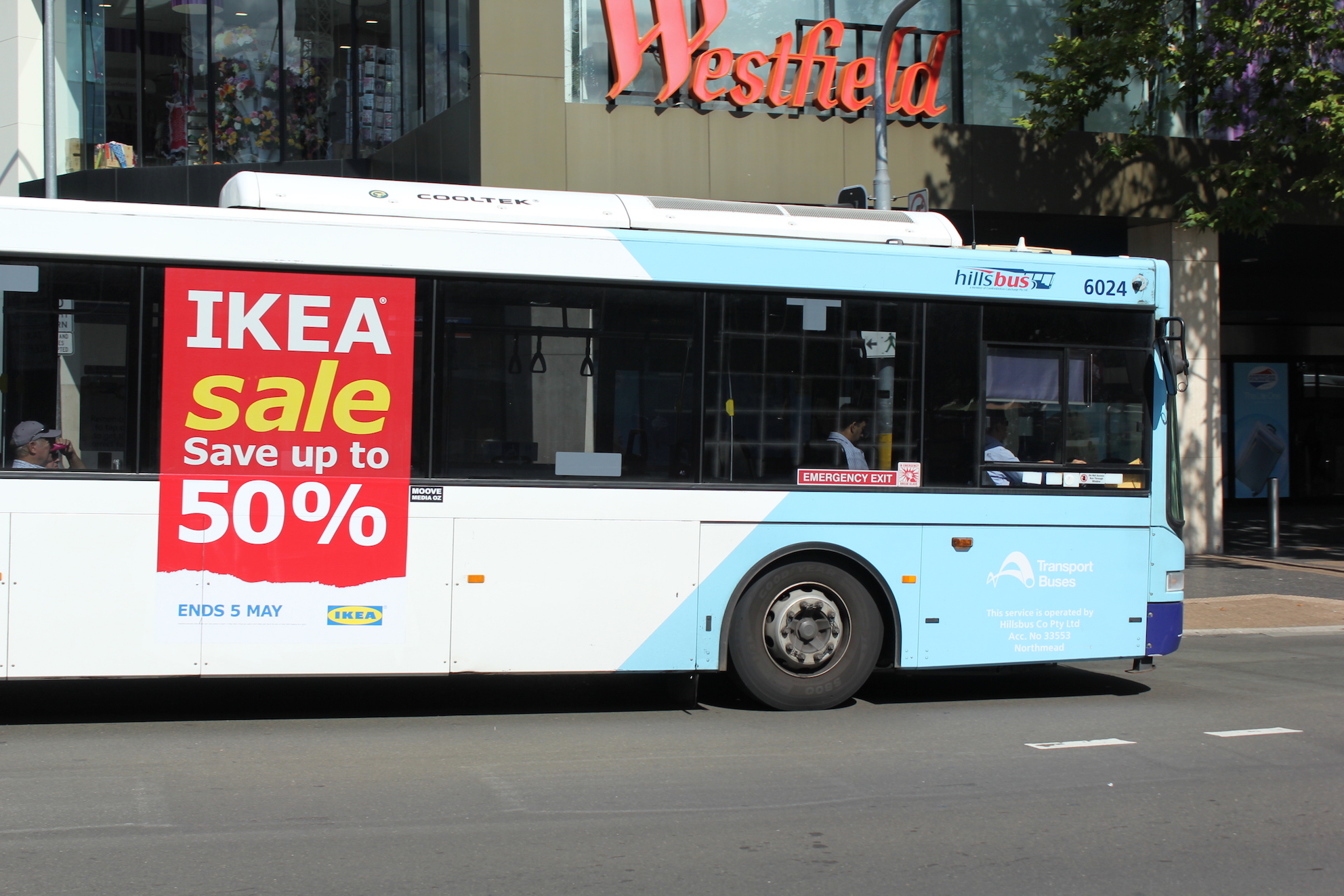 Campaign Length – 4 weeks + Discounted to $7.5K From $7,810
Production - $2,000 Included in the above price.
Installation - $900 Included in the above price.
Format – Cityside
No. of Panels – 20 buses
Sydney Depot Options – Your choice of depots!
The artwork for both options will be delivered within 12 working days from the start of the campaign.
Your ad is gathering dust on those boring walls. Allow your campaign to reach the masses on a moving platform with help from Moove Media. We can tailor a campaign that can suit your budget. Select the areas you want to cover, the budget you want to maintain, the format you want and the duration of the moving campaign.
So, sign up free as an advertiser on adStartr.com and start advertising!
For all other advertising inquiries, or to request a proposal, please contact:
[email protected] +61 7 3040 0677